Art Basel Miami brings world-class art exhibits, champagne openings, and star-studded parties. With so many exclusive events happening across the city, you need transportation that reflects your sophisticated taste.
Make a Statement
Arrive in style with our luxury fleet. Step onto the red carpet emerging from a meticulously appointed sedan or be driven in the utmost comfort in a bespoke luxury limousine. Our premium vehicles ensure you make an unforgettable entrance.
Whether it's a vintage luxury convertible delivering you to a VIP reception, or a hand-crafted stretch delivering you to a star-studded soiree, our rides announce you've arrived in the lap of luxury.
Our top-tier vehicles are specially equipped to turn heads on the Miami Basel scene. Imagine attending an exclusive gallery opening straight from our leather-clad limousine, or impressing art patrons by stepping out of our precision-engineered luxury sedan. Arrive at Art Basel's most prestigious events in sublime style.
Book our premium sedan or SUV service for transportation tailored to Art Basel's prestigious affairs. Or elevate your group experience in one of our luxury limousines complete with leather seats, climate control, entertainment systems and more.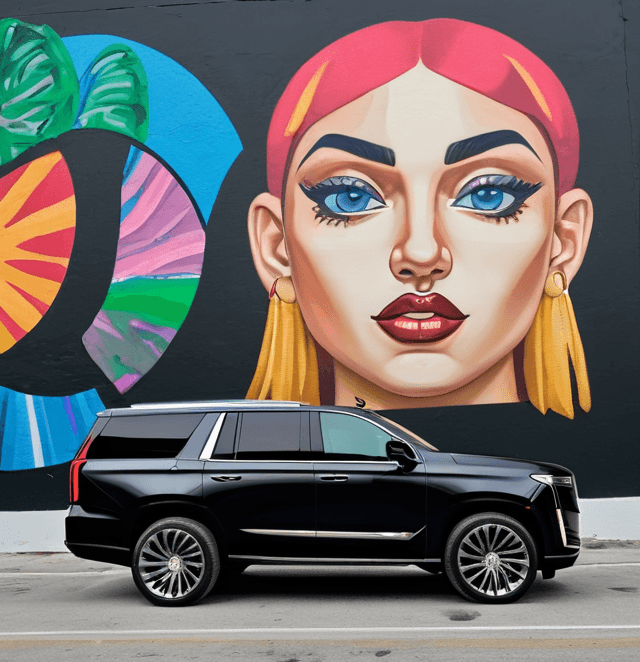 Efficiency is Key
We understand efficiency is key during busy Art Basel week. Our professional chauffeurs know the best routes to get you to and from events promptly. You can rest easy knowing you'll arrive on time.
From flawless airport transfers in a Mercedes S Class to impressing clients with a spacious Cadillac Escalade, rely on us for an exquisite transportation experience during your Miami Art Basel visit. Because for discerning patrons, luxury is the only way to travel.
Request a quote today to book your elegant Art Basel transportation and unlock VIP treatment!
About Art Basel Miami
Art Basel Miami has grown into one of the premier international art shows since its launch in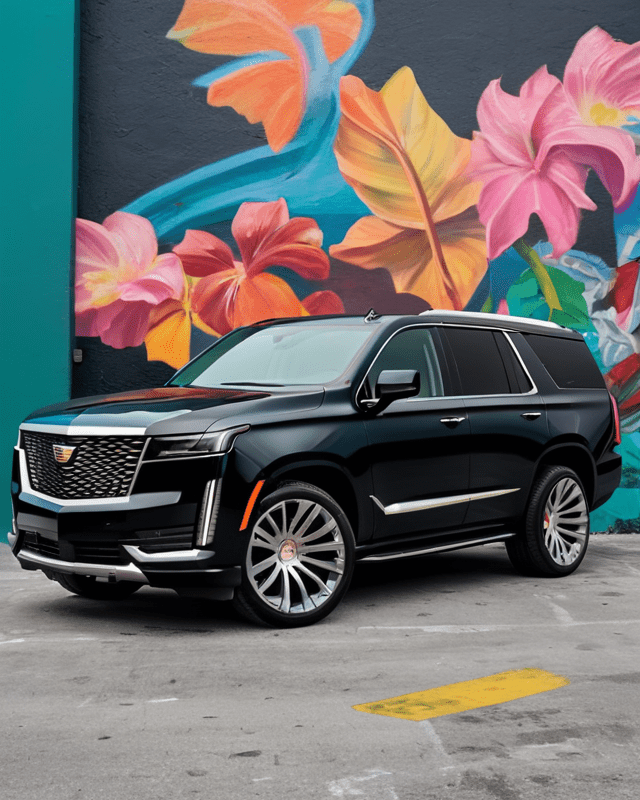 2002. What began as an offshoot of the original Art Basel in Switzerland has evolved into a cultural phenomenon drawing over 60,000 international visitors each
December.
The week-long affair transforms Miami into a global art hub as collectors and galleries from around the world come to buy, sell and view modern and contemporary fine art. Exclusive exhibitions and events pop up across Miami and Miami Beach featuring works by over 4,000 artists.
A key distinction is the crossover between the fine art world and popular culture. Miami Art Basel blends influences from music, film, fashion, and celebrity creating an art scene like no other. High-profile musicians, DJs, chefs, models and tastemakers collaborate on Basel events upping the style and energy.
Between the extraordinary art, extravagant parties, A-list crowds, and Art Deco backdrop of South Beach, Miami Art Basel has become a red-hot destination on the international art circuit. For one week a year, all eyes are on Miami as art takes center stage.
See the Art Basel Miami 2022 event schedule and start planning your luxe transportation needs here: Art Basel Miami Beach: Browse Events Menu