The Fort Lauderdale International Boat Show (FLIBS) is the world's largest in-water boat event. The yearly must-visit event attracts more than 100,000 attendees and exhibitors coming from around the world to see the most beautiful and luxurious yachts ever built.
To enhance your experience, consider booking a chauffeured car service with Key Transportation Service (KTS).  The professionals at KTS will help you pick out the best vehicle to fit your personal need.  From luxury sedan to a 44 passenger mini-bus, Key Transportation Service will deliver you and your guests to the Ft Lauderdale Boat Show in comfort and style.  Here's a few fun facts to help you begin the FLIBS experience.
About the Fort Lauderdale International Boat Show (FLIBS)
Every year, Fort Lauderdale in Florida hosts the largest superyacht exhibition, making itself arguably known as 'the yachting capital of the world'. It creates a fabulous opportunity for the superyacht industry to gather to its docks and show the world what they've got. Over 1,000 exhibitors actively participate in displaying their crafts, whether that is the newest launch or a timeless classic one to being the latest concept in the yachting industry.
The annual boat show takes place in six pre-existing locations namely the Hall of Fame Marina, Pier 66 Marina, Hilton Fort Lauderdale Marina, Sails Marina/Pier 66 South and the Greater Fort Lauderdale/Broward County Convention Centre, Bahia Mar Yachting Centre, and the Las Olas Municipal Marina.
This year's show marked the 60th edition of FLIBS and it also debuted the seventh site located at Pier Sixty-Six Hotel & Marina's new "Pier South" property. With this addition, the entire expedition space now has a total of three million square feet. The location also hosted the Superyacht Village, dubbed as this year's star attraction.
Combining a laid-back American charm and its beach-side location makes for an exceptionally calm atmosphere that the Fort Lauderdale International Boat Show also possesses. Aside from the completely spectacular fleet of superyachts and different types of boats, visitors can expect to see a variety of displays on the show such as marine arts, toys and tenders, jewelry, boating accessories, and even luxury cars.
There are also various activities they can participate in including scuba and free diving seminars. The venue also abounds in food and drinks, allowing guests to recharge and refresh anytime while they enjoy moving around.
Key Transportation Worldwide Services are the official 2019 FLIBS partner.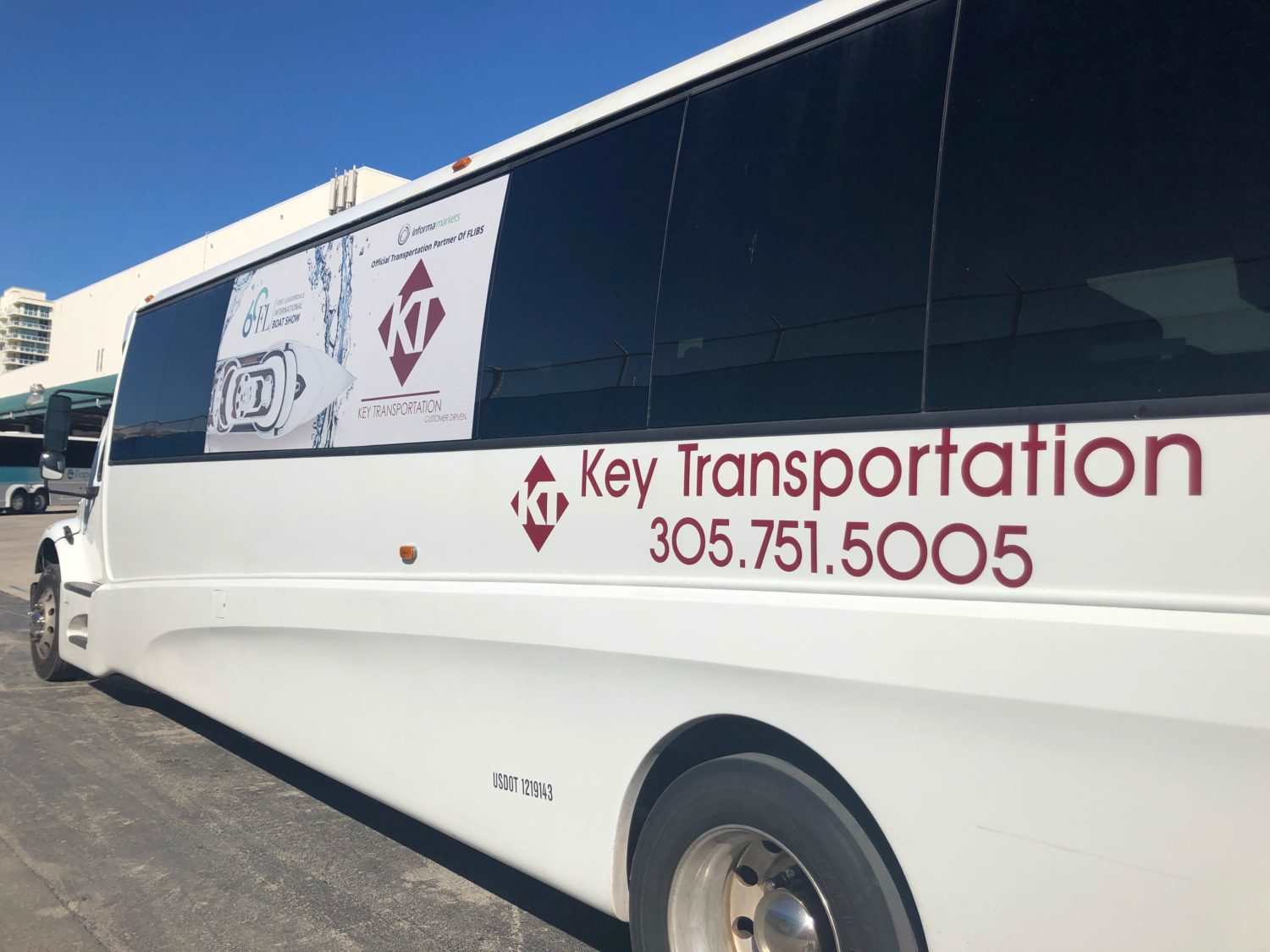 For next year's event, the best way to get the most of the show in the future is to make plans beforehand and only with someone who could provide you with reliable transportation logistics services. Key Transportation Services is an official transportation partner for the event.  That means working with Key Transportation Worldwide Services assures you of not missing any aspect of the event as we'll provide you the best assistance that other providers cannot.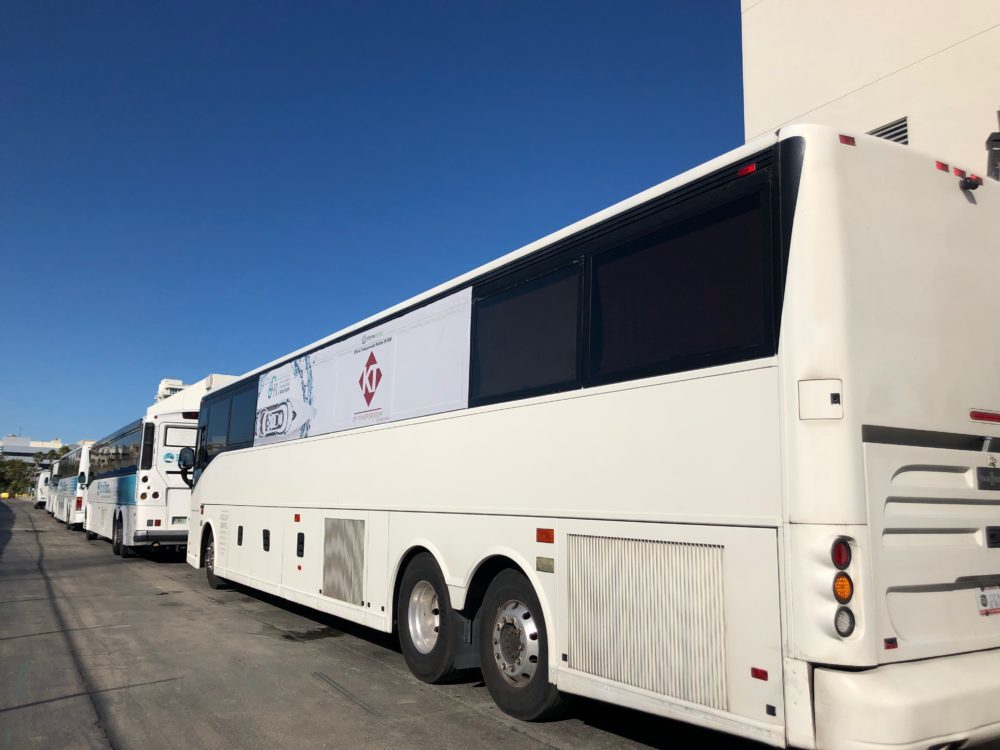 Here are the things you'll get to enjoy when you decide to plan for your next FLIBS journey and choose to work with us:
An impressive fleet of luxury cars. Whether you are an exhibitor, buyer, or guest; going alone or with a group, we have a huge and diverse fleet of luxury vehicles that would best fit your needs. We also have the latest models of luxury cars with the highest quality that perfectly matches the grand event you're going to.
Professional chauffeurs. We check the background of all our chauffeurs and we make sure they're all licensed and insured. As such, their services are guaranteed, reliable, and safe at all times. You can also expect them to treat you with the utmost respect and professionalism, making you feel very important and special.
Advanced vehicle accessories. Not only are our car models updated but also they are installed with advanced technological accessories to give our guests that VIP feels such as:

Samsara GPS that allows fleet tracking, rerouting due to traffic pattern changes, and two-way dispatching that makes operations more efficient.
Full and fast Wi-fi accessibility.
DVD and flat-screen monitors for your entertainment needs.

Impeccable support services. To complete our high-end transportation facilities, we have experienced on-site staff to be in contact with our guests from start to finish.

We provide VIP greeters, event managers, support personnel, and on-site dispatchers.
We send customized location updates and real-time ride status notifications of your chauffeur so you will know where they are exactly and at what time they can pick you up from your location.
We also offer 24-hour live support and management to make our guests feel they're being attended to whenever they need assistance.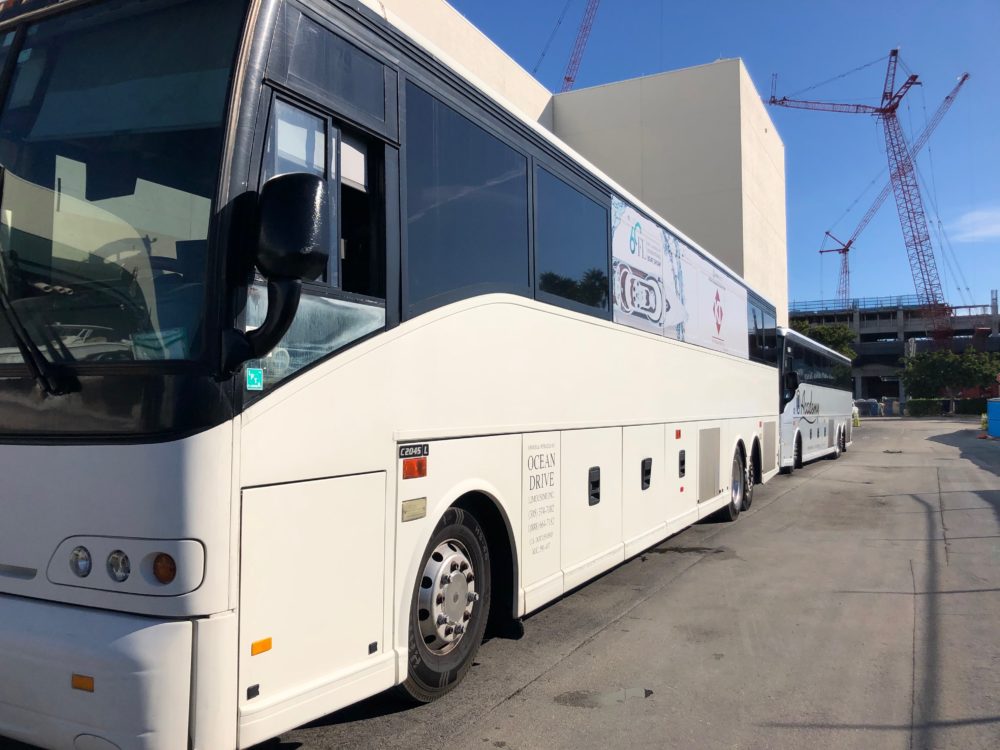 Did you miss this year's FLIBS?
Not a problem!
At Key, we'll make sure that you will look forward to the prestigious event every year—with excitement!  To know more about our services, contact us on 305-751-5005 or 305-751-7003.